Crystal Resonator Pendant "Mix & Match" Customizer!
Click Here To Read About The Amazing Features Of Our New Crystal Resonator Pendants!
Welcome To Inner Soul Techs 100% Brand New Exclusive "Mix & Match" Feature!
Build your own completely unique, custom quantum pendant! With Over 700 Unique Pendant Combinations To Choose From! ~ It only takes a few clicks with your mouse… and you are completed!
How Does It Work?
Choose Which Pendant Side 01 – That You Want!
Choose Which Pendant Side 02 – That You Want!
Select Chain Size! – Thats it! ~ You Are Completed!
We Have Included Images Below! ~ Pendant Images & Full Pendant Descriptions! ~ Will Open In A New Window! ~ Simply Click On Each Pendant… And View The Designs! ~ Read The Descriptions! ~ & Feel The Energy! ~ Then Decide!
We Have Made It As Simple As Possible! ~ Everyone Is Truly A Winner!
Please Enjoy! ~ Your Magnificent New Personal Quantum Creation! ~ May True Blessings Be!
Click The Thumbnails Below To Read More About The Quantum Pendants!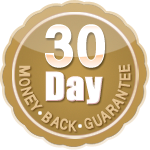 The 30-Day Money Back Guarantee is Inner Soul Technologies way of ensuring your complete and total satisfaction with all of our products.
Once you receive your product(s) if you are not fully satisfied with the product(s) then let us know within 30 calendar days and we will give you a full refund of your purchase total!
We are fully confident that once you have evaluated and used our product(s), you will make it a permanent addition to your life.
However
if within 30-Days you decide the product isn't right for you, you don't 'feel' that the product(s) work, or if for any reason you aren't fully satisfied then simply contacting us to start the return process. At this time we will promptly reply back with instructions and details on returning the product and returning you your purchase money.
Please read the F.A.Q. and Store Policies for general questions and answers.
Legal Disclaimer: Inner Soul Technologies Products are not intended to cure, or treat any illness or condition. You do not eat or consume these Products. Our Products should be used as tools intended to assist you in your own personal journey into self-exploration.
Shipping Details: Shipping, handling, packing and processing is Free with your Purchase – Tracking Number Included!
Made in Canada and ship from Western Canada.
Need Help? Contact Customer Care.
---