Bringing Greater Energy, Wellness, Unity And Balance To Your Whole Being.
As we get older and move through our lives, we lose more and more of our vital life energy force. As a result many of us experience decreased energy, lack of focus, sluggish bodily functions, boredom, loss of youthful wonder, negative attitudes, lack or motivation and joy. Quantum Wellness patches will work with you to restore balance and focus. They will help increase your energy levels immediately, with increased vitality and clarity. Inspired by love and designed and designed with purpose, you will experience a new level of energy, sense of well being and harmony within yourself. The Quantum Wellness Patches are designed to bring both hemispheres of your brain into a greater state of balance, to the highest level that your subconscious will let you do so.
The effects of this typically take place within 3 mins to 48 hours, when this happens, all of your organs, hormones and endocrine system seem to work together more harmoniously giving your energy body a whole new bio-rhythm, and restore energy levels to the point to which they were when you were a young child, whilst opening your mind up to greater levels of well being, greater imagination and problem solving skills, increased physical strength, more focus, stamina, more calm, clarity, purpose, motivation, generally more positive, almost like a tune up, and many other amazing effects have been reported.
Note: You may experience a slight head pressure, or funny feelings within your body, this is due to your body, mind and emotions re-aligning and adjusting to a new bio-rhythm.
Quantum Wellness Patches are designed to be worn on the human body. Nothing is actually entering the body from the patches. Communication is transmitted directly into the energetic structure of your being, using our exclusive "Quantum Nano Holographic Technology" without anything intrusively entering your body in anyway.
The average person will immediately feel greater energy level and funny physical sensations, tingling in different parts of your body, warmth, heightened physical senses, vision, taste, touch, sound and other things. Each person has a unique experience according to ones own mind set.
Contents: 12 Quantum Wellness Patches!
Instructions
Place one patch on the very (bottom) of your feet…  under the sole of your foot! ~ You can place directly in middle of the sole of their foot… or… you can place anywhere on your foot you wish. ~ You can place it only on one foot… or both feet at the same time! ~ Its your choice to experiment with… and see what provides you with the most effective results!
You can place the patches on the (top) of your feet! ~ Putting the patch on the top side of your foot… maybe more effective… or perhaps my last longer… than having them… on the very bottom soles of your feet. ~ It is different for everyone! ~ Feel free to experiment and choose what works best for you!
The reason why we put the patch in that location? ~ Is that… All of the major energetic nerve endings in your body! ~ All converge and meet…at the bottom of your feet! ~ You can literally & instantly, affect the energy of your whole being…  from the delicate soles of your feet! ~ It is well known that one can apply a fresh crushed garlic & honey paste… to the bottom of your feet … when one feels an illness starting to arise! ~ And the garlic & honey… (instantly) get absorbed from the bottom of the feet… providing instant healing energies to your whole body and immune system!
It's that simple! ~ One patch lasts between A few days, weeks, or even months at a time… or until the adhesive wears out and the patch simple falls off. ~ The energy is forever active, so if the adhesive backing wears out? ~ You can always tape the patch to yourself, and the patch will still be emitting the energy continuously. ~ Some people use a small band aid… or adhesive medical tape…. to tape the patch to your skin… if the original adhesive on the patch wears out.
– The patches are 100% water proof so you can take a shower or bath with them no problem!
–  When you apply the patch… that the area to your skin… please make sure the area… Is dry & free of moisture!
Testimonials
Deb K – "Wow your patches are amazing I don't know what is going on but I have as much energy as if I drank 6 cups of coffee!"
Barb F – "I will never be without these patches again. Typically by the time I finish work at 4 pm
I am exhausted and that's not good because I go to a second job afterwards.
Now with the patches I just sail through the day and feel great, I don't even think about my energy levels being low anymore its great! I will recommend this to everyone!"
Rob T – "Holy Smokes your patches are awesome, however I will tell you this after wearing it for just over 1 week, I had to take the patch off for a few days because my energy levels were just straight up to high and I needed to give my body a break! They Work!"
L H – "As soon I put the patches on, I felt like I was being lifted out of my head, and all the colors around me got brighter, and everything looked rosy like when I was a kid.
this continued all day. The next day I woke up and had a shower and I felt so amazing
I couldn't believe it, I felt so complete even the water coming down on me felt soft and amazing, I cant explain it, just brilliant! Wow!"
Bring your energy and well being to a new level of experience!
– Quantum Wellness Patches –
The Quantum Wellness Patches Never Stop Working!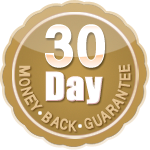 The 30-Day Money Back Guarantee is Inner Soul Technologies way of ensuring your complete and total satisfaction with all of our products.
Once you receive your product(s) if you are not fully satisfied with the product(s) then let us know within 30 calendar days and we will give you a full refund of your purchase total!
We are fully confident that once you have evaluated and used our product(s), you will make it a permanent addition to your life.
However
if within 30-Days you decide the product isn't right for you, you don't 'feel' that the product(s) work, or if for any reason you aren't fully satisfied then simply contacting us to start the return process. At this time we will promptly reply back with instructions and details on returning the product and returning you your purchase money.
Please read the F.A.Q. and Store Policies for general questions and answers.
Legal Disclaimer: Inner Soul Technologies Products are not intended to cure, or treat any illness or condition. You do not eat or consume these Products. Our Products should be used as tools intended to assist you in your own personal journey into self-exploration.
Shipping Details: Shipping, handling, packing and processing is Free with your Purchase – Tracking Number Included!
Made in Canada and ship from Western Canada.
Need Help? Contact Customer Care.
---