Login to Your Account or Create an Account to save your shopping cart, review your order history, manage multiple addresses and create a wishlist.
IMPORTANT: If you are using a Credit Card to complete your purchase, when you reach the PayPal login page, click the GRAY BUTTON below the login form, to open the credit card fields.
Your cart is currently empty.
---
Please read the F.A.Q. and Store Policies for general questions and answers.
Legal Disclaimer: Inner Soul Technologies Products are not intended to cure, or treat any illness or condition. You do not eat or consume these Products. Our Products should be used as tools intended to assist you in your own personal journey into self-exploration.
Shipping Details: Shipping, handling, packing and processing is ( Included! / Free! ) with your Purchase, Within North America! ( Tracking Number Also Provided! ) - International Orders Include Free Tracked Shipping, On Orders $100 Or More! - If The Order Is Less Than $100? ... We may, kindly request an additional small shipping fee, to cover the extra International shipping costs.
These Products are made and ship from Western Canada. - All products are Valued in U.S.A. currency.
Need Help? Contact Customer Care.
---

Being Verified by PayPal helps reduce possible fraud with online transactions through PayPal. PayPal is trusted,
safe and secure to use most major credit and debit cards
. Feel safe knowing PayPal protects your information with industry leading security and fraud protection for sellers and buyers of online goods.
Paypal is our authorized 3rd party merchant gateway processor.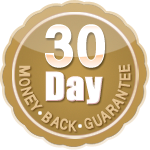 The 30-Day Money Back Guarantee is Inner Soul Technologies way of ensuring your complete and total satisfaction with all of our products.
Once you receive your product(s) if you are not fully satisfied with the product(s) then let us know within 30 calendar days and we will give you a full refund of your purchase total!
We are fully confident that once you have evaluated and used our product(s), you will make it a permanent addition to your life.
However if within 30-Days you decide the product isn't right for you, you don't 'feel' that the product(s) work, or if for any reason you aren't fully satisfied then simply contacting us to start the return process. At this time we will promptly reply back with instructions and details on returning the product and returning you your purchase money.