Description
The New Q-Soul Energy Cream Is Unlike Any Other Skin Care Product, You Have Tried To Date. Q-Soul Has Been In Development, For Over 2 Years, In Order To Get The Correct Harmonic Vibrational Balance, We Infuse Carefully Selected, Pure High Vibrational Ingredients, And Then Highly Super Energize The Cream, In Our Quantum Vortex Energy Chamber! – To Bring You A Whole New Revolutionary Q-Soul Energy Cream, Experience!
The average persons positive life force energy value, is between 20 – 150 …. Whereas the life force energy of my ( Q-soul quantum energy cream is over 600 billion! )
Q-Soul Energy Cream, Is Energized in a quantum energy vortex chamber, to produce a moisturizing and therapeutic advanced energy cream, of the likes, the world has never experienced before! – Not only may you witness a transformation of how your skin, looks, rejuvenates, and feels, you may also experience a noticeable energetic enhancement, to your overall energy, on many levels, emotionally, mentally, and spiritually. – Each container comes with (4 oz) of this amazing cream! – A little of this cream goes a long way, as it spreads like a glossy sheen across your body, penetrating deep into your skin, leaving you with a tingling sensation, due to the unique combination of ingredients! – It is said to have a slight citrus fruity / minty / refreshing aroma!  – Works amazing on humans and animals!
Apply to scrapes, scratches, moles, cold sores, bumps, pimples, zits, rashes, ringworm, jock itch, athletes foot, eczema, psoriasis
Dry scaly skin, yeast infections, insect bites, fungal infected toe nails and fingernails.
Not Recommended.. To Apply To ANY OPEN WOUND. – As this is not intended as a medical treatment, This is a energy moisturizing & cellular rejuvenating cream.
Highly Recommended… Use on body or face, after a shower or bath, Use on any part of the body for a deep moisturizing effect!
1.) Make your lips beautiful again… use as lip moisturizer and rejuvenate lips … with an immediate noticeable difference!  – The more you use it, the more your lips may take on a new look, and rejuvenation!
2.) Make your feet beautiful again… use as feet moisturizer and rejuvenate feet … with an Immediate / noticeable difference!
3.) Use on your face as moisturizer and rejuvenate facial skin… with an immediate noticeable difference!
4.)  This cream Is specially energized… to bring about extreme high levels of pure positive electrical life force rejuvenating energy! …. Enjoy!… And may the blessings be!
INGREDIENTS:
– 99 % Pure Organic Aloe Vera
– Pure Grapefruit Seed Extract
– Pure Oregano Oil
– Pure Clove Bud Oil
– Pure Thyme Oil
– Pure Tea Tree Oil
– Pure Cedar wood Oil
– Pure Peppermint Oil
– Pure Lemon Grass Oil
– Pure Melissa Oil
– Pure Sweet Almond Oil
– Pure Emu Oil  <—  We Remove This… In The "Vegan Version" Of This Cream
– Pure Vitamin E
– Pure Vitamin A
– Pure  Black Seed Oil ( Cold Pressed )
– Trace Mineralized "Catalyst Altered Water " (CAW) Willard's Water
1 container ( 4 oz of energy cream )
Our cream comes in two different varieties… Both Vegan & Non-Vegan!
Simply choose from the ( drop down menu ) when ordering… which type you would like!

"These pure high vibrational ingredients in Q-Soul, are combined with metaphysical alchemical harmonic wizardry, in very specific technical ratios, and then highly super energized, in a quantum pure life force energy vortex chamber!
FAQ
Question: – Do I have to refrigerate the energy cream?
Answer: – No… this product has approximately 3-4 months shelf life, when left unrefrigerated.
If you refrigerate this product?…Expect much much longer freshness!
———————————-

Question: – How is the Q-Soul Cream Energized?
Answer: – We Energize Our Cream Within Our Proprietary Quantum Energy Vortex Chamber!
You Can Watch A Demonstration Of This Incredible Machine In Action, Making Our Quantum Vehicle Energy Power Magnets…
Click This Link To Watch Video!
———————————-
Question: – Can I eat / Internally Consume this product?
Answer: – No… we do not recommend that.
———————————-

Question: – Where On My Body,  Should I ( Not ) Put This Cream on?
Answer: – Do Not Put This Cream In Your Eyes, Avoid Direct Eye Contact.
———————————-

Question: – Is This Energy Cream Vegan Friendly?
Answer: – Yes!  Read Below!
We Offer Two Different Types Of Q-Soul Energy Cream!… One Containing Emu Oil ( Non-Vegan )
And We Also… Offer A 100% Vegan Friendly Version, That Does Not Contain… Any Emu Oil! ( 100% Vegan )
———————————-

Question: – I Absolutely Love This Q-Soul Energy Cream! – Can I Become A Distributor? – Or – Can I Get A Discount If I Would Like To, Purchase A Large Amount Of This Cream?
Answer: – Yes We Are Absolutely Willing To Talk With You About This… Just Go To Customer Care, And Contact Us!
Please read the F.A.Q. and Store Policies for general questions and answers.
Legal Disclaimer: Inner Soul Technologies Products are not intended to cure, or treat any illness or condition. You do not eat or consume these Products. Our Products should be used as tools intended to assist you in your own personal journey into self-exploration.
Shipping Details: Shipping, handling, packing and processing is 100% Free with your Purchase, Within North America! ( Tracking Number Is Included! ) – International Orders Include Free Tracked Shipping, On Orders $100 Or More! – If Your Order Is Less Than $100? … We will kindly request an additional small shipping fee, to cover the extra International shipping costs.
These Products are made and ship from Western Canada. – All products are Valued in U.S.A. currency.
Need Help? Contact Customer Care.
---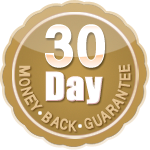 The 30-Day Money Back Guarantee is Inner Soul Technologies way of ensuring your complete and total satisfaction with all of our products! – If you need an extra 15 days to evaluate a product a little longer! – Just get in touch with us, and let us know. – As we appreciate you, our valued friends!
Once you receive your product(s) if you are not fully satisfied with the product(s) then let us know within 30 calendar days and we will give you a full refund of your purchase total! – This 30-Day Money Back Guarantee excludes ( The Quantum Link Manifestation Amplifier Plate / & / The Advanced Quantum Matrix Manifestation Plate / All Sales Are Final For Those Two Items. ). This is due to the highly experimental nature of the "Advanced Quantum Matrix Manifestation Plate!" – In addition to this, all " ( Large Size ) quantum energy power plate" returns, will endure a 30% of the purchase value "re-stocking fee." – All other products returned, will receive a 100% full product value refund! – We are fully confident that once you have evaluated and used our product(s), you will make it a permanent addition to your life!
However if within 30-Days you decide the product isn't right for you, you don't 'feel' that the product(s) work, or if for any reason you aren't fully satisfied then simply contacting us to start the return process. At this time we will promptly reply back with instructions and details on returning the product and returning you your purchase value. – If you need an extra 15 days to evaluate a product a little longer! – Just get in touch with us, and let us know! – We appreciate your interest in our energy wellness products!