Life Does Not Get Better By Chance – It Gets Better By Change!
100% Free E-Book For You To Download! ~ No strings attached…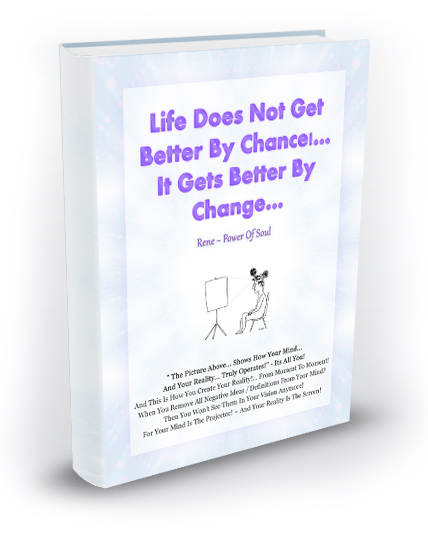 [button size="medium" style="primary" text="Click Here To View or Download The PDF Ebook" link="https://d3fv3n8k1ut9p.cloudfront.net/innersoultech/life-does-not-get-better-by-chance-it-gets-better-by-change.pdf" target=""]
Instructions:
To View: Simply click the button above (or this link) and your browser should open the PDF directly.
To Download: Right click the button above, and select Save Links As or Save As. Be sure to remember where you save the PDF file.
Mobile Devices: Most mobile/portable devices will instantly download the PDF file for you.
PDF Readers: If you need a PDF Reader, I recommend Acrobat Reader, for Windows and Mac. On portable devices, search for Adobe Acrobat Reader within the application manager for your device.
---
Pure Infinite Blessings!
Rene… Power Of Soul!