Quantum Power Pack
Quantum Power Magnets
Home Energy Harmonizer Patch
Brain Wave Protector Patches
Pure Life Water Patches
Here's How You Can Get 4 of Our
Most Popular Energy Products
At An Amazing Discount…
» Quantum Power Magnets
Retail $105.00

INCLUDED

» 1- Home Energy Harmonizer Patch
Retail $35.00

INCLUDED

» 2 – Brain Wave Protector Patches
Retail $35.00

INCLUDED

» 4 – Pure Life Water Patches
Retail $45.00

INCLUDED

BONUS:  

+ Free Shipping & Handling




With A Tracking Number!

Total Value:  
$220.00
ALL Four Energy Products:  
Today $129.99
(YOU SAVE OVER 50%)
This Is A Time Sensitive Offer
Once You Exit This Page This Offer Will Be Gone Forever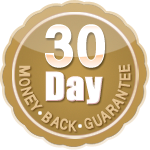 The 30-Day Money Back Guarantee is Inner Soul Technologies way of ensuring your complete and total satisfaction with all of our products.
Once you receive your product(s) if you are not fully satisfied with the product(s) then let us know within 30 calendar days and we will give you a full refund of your purchase total!
We are fully confident that once you have evaluated and used our product(s), you will make it a permanent addition to your life.
However
if within 30-Days you decide the product isn't right for you, you don't 'feel' that the product(s) work, or if for any reason you aren't fully satisfied then simply contacting us to start the return process. At this time we will promptly reply back with instructions and details on returning the product and returning you your purchase money.
Please read the F.A.Q. and Store Policies for general questions and answers.
Legal Disclaimer: Inner Soul Technologies Products are not intended to cure, or treat any illness or condition. You do not eat or consume these Products. Our Products should be used as tools intended to assist you in your own personal journey into self-exploration.
Shipping Details: Shipping, handling, packing and processing is Free with your Purchase – Tracking Number Included!
Made in Canada and ship from Western Canada.
Need Help? Contact Customer Care.
---