Artwork ~ Violet Flower of Innocent Wonder!
Click The Image Below To Expand And View The Artwork. ~ To Close, Click The X Icon In The Top Right Corner Of The Artwork. ~ To Save, Right Click The Artwork And Select Save As / Save Image As.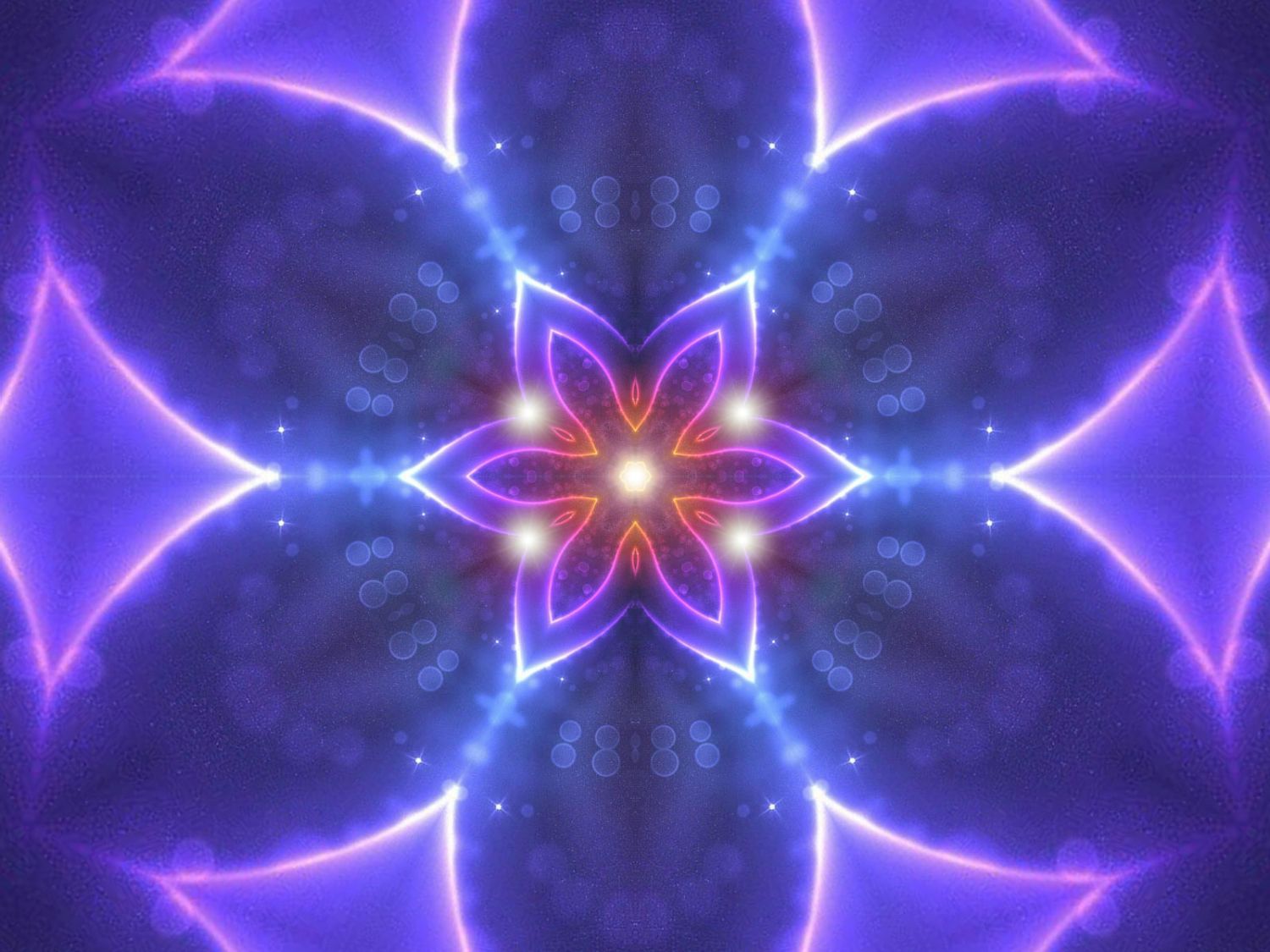 The Violet Flower Of Innocent Wonder – Instantly brings one into a state of innocent magical nostalgic reverie… A state of innocent magical wonder & childlike soul purity… Its crystalline starry lights & brilliant sparkling shining stars …remind you and take you back to your true cosmic home… that you know you truly spiritually belong to and emerge from. – The tender magical flower in the middle with its 5 points of cosmic light… stimulate inner spiritual light codes of dreamy magical innocence …. That we naturally dwelled within as cosmic children born of light from the stars… star children, star seeds, cosmic children of the universe, bursting with the magical joy of life, vividly alive with innocent magical bliss… And Never ending dreamy magic!… Truly one of the most eye catching and beautiful magical quantum energy power plates to this date!  – Placing this power plate underneath your pillow or bed itself… will do wonders for your sleep state! – Merely holding this power plate and looking at it… will start to wash away painful past memories that constantly re-emerge in your memories as re-occurring mental emotional trauma. – Use this plate to heal your emotional loneliness, emotional trauma, your emotional negative views of yourself & your darkened views of humanity & the world as a whole! – This plate truly is a cosmic emotional healer from beyond all beyonds… A gift from nature itself…. A gift to yourself…. You are pure Innocent magical wonder…
A Special Note For You!
1.) ~ These 4 Amazing Divine Quantum Energized Artwork Images Are Soon To Be Quantum Power Plates On Our Website! - And As A Special ( Pre-Release Offer! ) – You Can Get All 4 Of These Incredibly Powerful Power Plates + Exclusive ( 1 Time Only ) Bonus Items... In A Special Pre-Release Discounted Package! ~ Click Here! To See & Enjoy This Special Limited Time! ( Pre-Release Offer! )
2.) ~ Also Be Sure To Take A Look At Current Ongoing Quantum Special Offer! – The Cosmic Purity Water Energizer & Cellular Rejuvenator! - Mega Quantum Magnet Special!" – It Is Our Most Successful Special Offer To Date! – And The Most Amazing Discounted Offer On Our Quantum Plasma Magnets!... In The Past 8 years! – This Also Includes Our Newest Ground Breaking Water Purification! & Cellular Rejuvenation Quantum Power Plate!... That You Do Not Want To Miss! ~ Click Here! To See & Enjoy This Special Limited Time Offer! – Thank You So Much From The Inner Soul Tech Team!